Custom Blends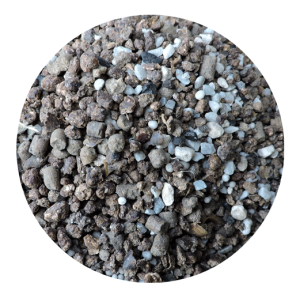 North Country Organics provides the convenience of custom blending for those who prefer their own combinations of natural ingredients or for areas where specific ratios of nutrients are required to correct unbalanced soils. Custom blends of 2 or more ingredients can also lessen the soil compaction caused by and extra energy used for multiple applications.
Custom blending is not something we can do on a moment's notice. Orders for custom blends placed during our busy season (March, April, May, and early June) typically take 3-4 weeks to produce.
This is because:
the orders cannot be assembled in advance (we can't predict what customers will need),
most customers want them at approximately the same time (which creates a backlog), and
making custom blends slows down overall production (most customers want less than the maximum our mixer can blend).
NCO custom blends are available in 50# bags, bulk bags, or bulk. NOTE: Minimum orders – one ton. We cannot mix less than a ton accurately in our 6-ton mixer.