Blood Meal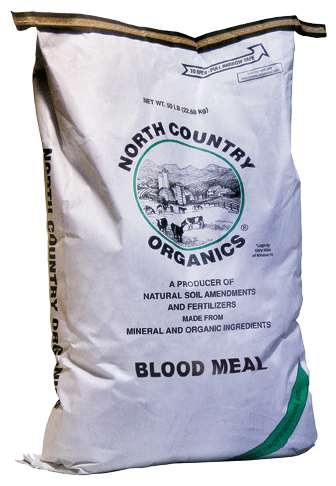 Blood meal (a.k.a. dried blood) is an excellent source of quickly available organic nitrogen. It contains 12-13 percent total N and, because of its soluble nature, is broken down rapidly by soil organisms into an available nutrient. Blood meal is ideal for nitrogen hungry plants such as lettuce or corn and can also help hasten the composting of highly carbonaceous material such as leaves or straw.
Applications vary between 7 and 20#/1000 ft2 depending on nitrogen need. It is best utilized when lightly incorporated into the surface of the soil.
Unfortunately, this ingredient is as expensive as it is good. Dried blood is used extensively as a feed ingredient because of its very high protein content (more than 80 percent crude protein). Unfortunately, this use not only makes it scarce but costly as a fertilizer. Competing with the feed market makes many sources of natural organic nitrogen expensive.
For more information, download the product label pdf.