Organic Gem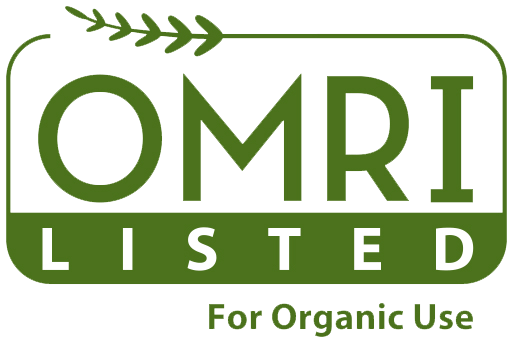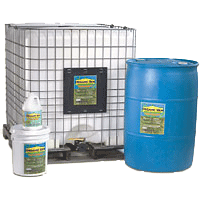 Organic Gem is made using only FRESH deep-water bottom-feeding fish – rich in over 70 trace minerals and free from harmful coastal heavy metals. Organic Gem is the purest organic fish fertilizer on the market today!
The solids in Organic Gem are ground to particles of 105 microns (0.004 in) and will pass through a 140 mesh sieve. If dispensed through drip irrigation, the Organic Gem solution must be kept agitated or stirred.
A superior process
Organic Gem is produced using a unique cold enzymatic process.  The natural fish proteins are never denatured nor are the beneficial oils and collagen removed.
OMRI listed
Organic Gem® is listed by the Organic Materials Review Institute (OMRI), one of the strictest organic material review organizations in the country. Certified organic farmers can apply it with no restrictions.
Organic Gem® Liquid Fish Fertilizer provides superior . . .

Plant Health
Gives long lasting results with improvements in plant color, overall health and tremendous growth.
Soil Health
Soil qualities are improved for deeper rooting and better penetration of water and nutrients. Unproductive soil is easily rebuilt and replenished.
Microbial Activity
Promotes the growth of bacteria and other organisms as well as providing supplementary macro and micronutrients.
Outdoor Plants : Use 2 Tablespoons (1 fluid ounce) per gallon of water. Feed flowers and vegetables every 2 weeks. Apply generously to soil or as a foliar feed until leaves are wet, top and bottom. For best results, foliar feed early or late in the day.
Lawns: Use 4 ounces per gallon of water. One gallon of fertilizer mixed with 30-40 gallons of water will cover ¼ acre. Feed lawn every 4 weeks.
Trees & Shrubs: Use 8 ounces per gallon of water. Feed by boring several small holes in the soil 1 to 2 feet away from root ball. Fill holes with solution. Feed 2-3 times per season.
Compost Starter: Use 4 ounces per gallon of water. Mix into compost every 2-3 weeks.
Directions For Growers & Commercial Agriculture
Agitate (shake well) before adding water. It is important to agitate Organic Gem well to ensure a homogenous product mix, particularly if it has been stored below 32° Fahrenheit. Add water. See "Dilution Rates" below for specific uses. Extra water is not harmful since it acts as a carrier. The amount of water may be adjusted upwards to suit your equipment and the amount of leaf surface on plants. Mix well. After adding water, it is important to agitate (shake well) again. Be sure to use all material that has been mixed with water. Do not store diluted material. Do not apply Organic Gem when soil temperature is below 45° Fahrenheit, as the product will not activate. Apply at (or just before) 45°F is reached in the soil.
Soil Applications: Use 1 gallon Organic Gem with sufficient water to cover intended area. Minimum dilution rate is 1 part Organic Gem to 15 parts water, sprayed with seed or side-dressed with seed.
Aerial Spraying: Use 1 gallon Organic Gem to 15 gallons water.
Seedlings or Transplants: Dip in a solution of 4 oz. Organic Gem to 1 gallon water, then plant.
Storage
Undiluted Organic Gem stores well in conditions of moderate cold or heat. It has a shelf life of 5+ years.
Once you have added water, it is important to use the entire diluted product. Do not store diluted material. Diluted material will experience microbial growth that can cause odor and render the product ineffective.
Manufactured by Advanced Marine Technologies.
OMRI LISTED™ – View OMRI Certificate
For more information, download the product label pdf.
Click here to view SDS